Birthday Flowers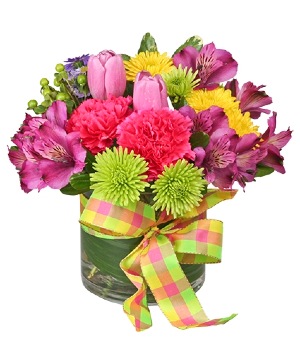 Spring Zing!
Bouquet
Send Flowers! Brighten A Room! Lift Their Spirits! Show You Care! with Flowers from FLOWERAMA #142. This Spring Zing! bouquet is full of Springtime joy and sweetness with a mix of carnations, tulips, pom-poms and other fresh flowers. Call to send flowers or order an arrangement from our website 24 hours a day!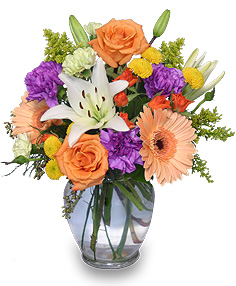 Celebrate!
Bouquet
Bright and cheery flowers can make any occasion special, anytime of year. Order this beautiful bouquet and let us deliver a surprise for you today!
Happy Birthday can be expressed with the gift of flowers from FLOWERAMA #142 in SPRINGFIELD, MO. Whether you're looking for a unique birthday gift or party decor, floral arrangements are always sure to make a statement.
Out of town? Don't let that stop you from wishing someone "Happy Birthday". Surprise them with a vase of our best roses, happy roses, or daisies, just to name a few, from FLOWERAMA #142. There really is no better way to say, "I love you" or "Just thinking about you". Browse our selection of sample birthday arrangements. Order online or give FLOWERAMA #142 in SPRINGFIELD a call today.