Summer Flowers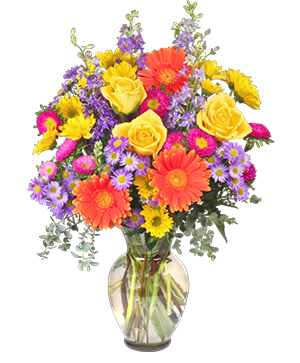 Better Than Ever
Bouquet
When feeling better than ever, it's hard to stop smiling at all of the great things coming someone's way. So why not celebrate the good news with this lively arrangement? A fantastic gift for anyone you know who keeps getting better with age--especially if it's you!
Order within 2 hours 48 minutes for Same Day Delivery!
Summer is a simply remarkable time for flowers. Roses, gladiolus, Stargazer lilies and so many more are beaming with color this time of year. Bring that color indoors with a beautuful arrangement of summer flowers for yourself or a loved one. Let FLOWERAMA #226 help you choose the perfect summer blooms to make any occasion blossom.